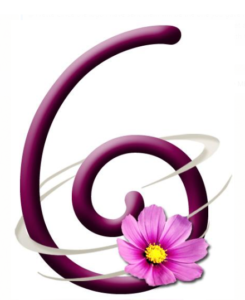 Introduction
Edenvale Ladies Circle is part of a vibrant and dynamic service organization for young women between 18 years to 45 years who would like to make a difference in the community, raise funds and meet new friends.
Ladies Circle creates a platform for ladies to meet like minded woman where we have made new friends from all walks of life, allowing us to be ourselves and serving the community at the same time.
We get to travel nationally and internationally that has broadened and enriched our lives in so many ways. Doors have opened into communities; towns visited that we would never have had the opportunity to and made life long friends.
A lot of emphasis is placed on community work within our local communities and this includes helping a broad spectrum of people, from babies to the aged.  We raise money from our communities for our communities.
History
Edenvale Ladies Circle No 6 chartered in 1982 and proud to be THE longest standing club in South Africa.   
We utilize all funds raised to support and be of service to those less fortunate with the code that defines the role of Ladies Circle, and by which all our members abide, is summarised by our motto:
"Friendship and Service"
Charities we have supported over the years :
Renovated St. George's Children's Home in Edenvale.

Renovated Syringa House at Epworth Home, Lambton.

Providing baby clothes, toiletries, nappies and formula, on an on-going basis, to Uitkoms Home for unmarried teenage mothers in Observatory.

Christmas parties and gifts for the children at St. George's Children's Home, Syringa House and Uitkoms Home.

Hosting regular Bingo evenings and also Christmas and Easter teas at Edenhaven Old Age Home, Edenvale.

Supported families at the Kempton Park Settlement.

Supported Edenvale Care Centre for HIV/AIDS sufferers.

Supported families in the Katlehong Squatter Settlement by supplying groceries, blankets, clothing, school shoes and stationary.

Equipped a crèche in the Katlehong Squatter Settlement with toys, stationary, educational equipment, a carpet, and curtains.

Paid school fees for children from the Katlehong Squatter Camp.

Paid a year's school fees for a blind child to attend a specialized school.

Provided milk formula and clothes to Baby Moses Baby Sanctuary, Helderkruin.

Provided clothes, toiletries, school stationary, crayons, teddies and doll to an abused young girl in Helderkruin.

Paid School Fees for children in Edenvale.

Provided a commode and other items to residents of Elandsvallei Old Age Home, Primrose.

Hosted a Christmas tea for residents of Elandsvallei Old Age Home.

Provided bedding and pillows to various homes in the area.

Provided linen, towels, clothes and fruit to the Boikarabelo community, Magaliesburg – "Angels in the Dust"

Supported Miracle Mission home in Kensington B, Randburg, for abandoned babies until they are fostered or adopted and 4 children who are AIDS orphans. Have provided clothes, birthday presents and party packs, and donated R1000.00 for School fees for one of the children with special needs.

Provided stationary to children at a school at Refilwe.

Bought School Books for a child.

Supporting El-Shammah home in Primrose for abandoned babies by supplying nappies and formula and other goods.

Supporting Rekopane home in Primrose that is home to 30 disabled children, by supplying food, toiletries, clothes and toys.

Paid medical expenses for a 14 year old girl. Doctors found a tumour on her brain 2 years ago, and she has been having Chemo and radiation and going to rehab to help with walking etc.

Aided the Green Lantern Inn at Van Reenen's Pass by donating R1000.00 for school shoes for children in the local community.

Aided Little Fighters Cancer Trust by donating R1000 towards their project.

Donated R2000 to Lazarus House.

Helped at Cardiac Pilot Project at Thornhill Retirement Village by collecting information.
Meetings: Every third Saturday!